Home




" We are Enlightened beings by nature.
Just like the butterfly is the true nature of the caterpillar. Through cultivation of consciousness we can transform and embody our Enlightened Hearts and grow a brighter world together."
~ Shanti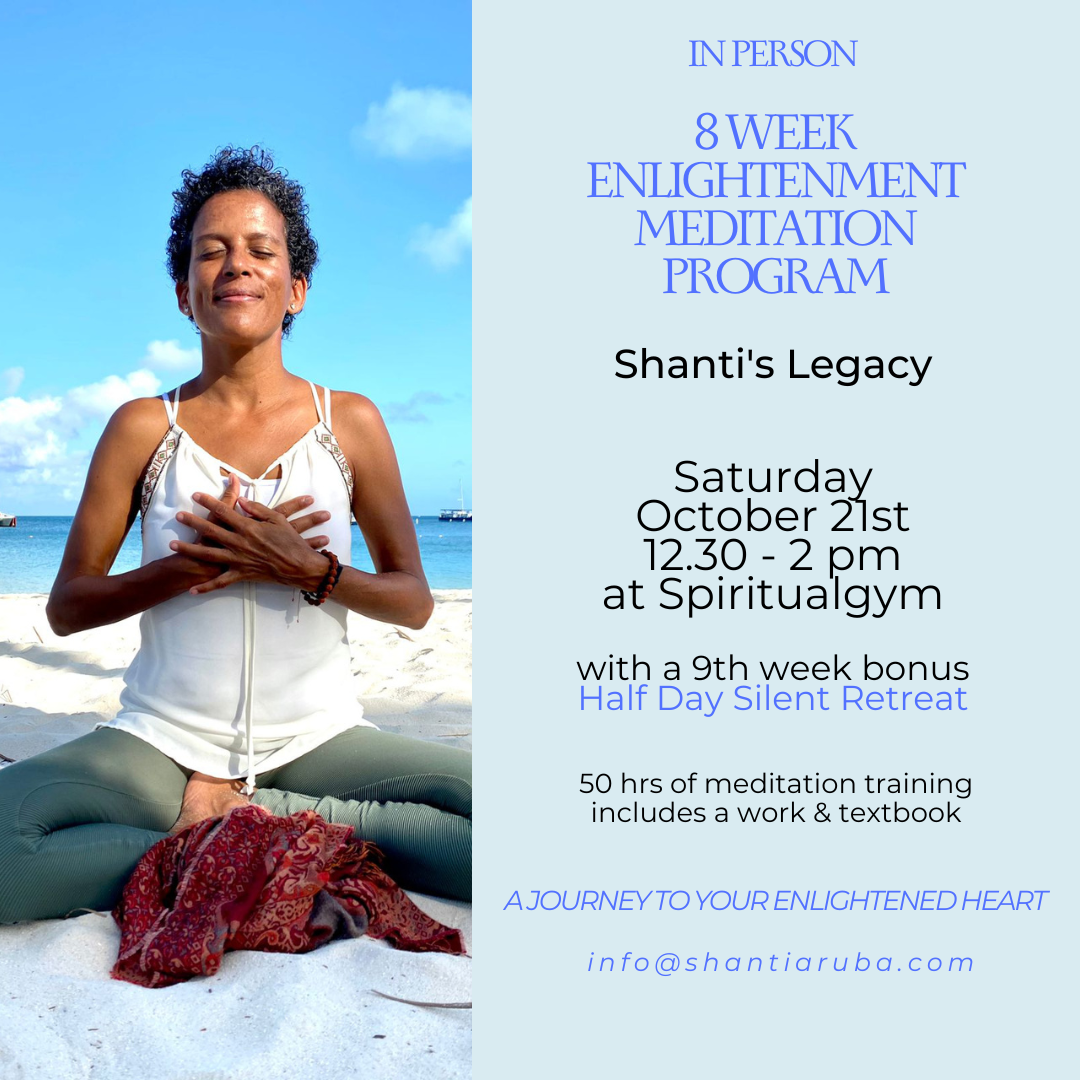 8 Week Enlightenment Meditation Course

Saturday October 21st 12.30-2pm
at the Spiritualgym, Caya Betico Croes
course info

f750

*Early Bird Special f600 till September 25th and
for 2 or 3rd time participants,
*25 % off for yoga teachers & 4th time participants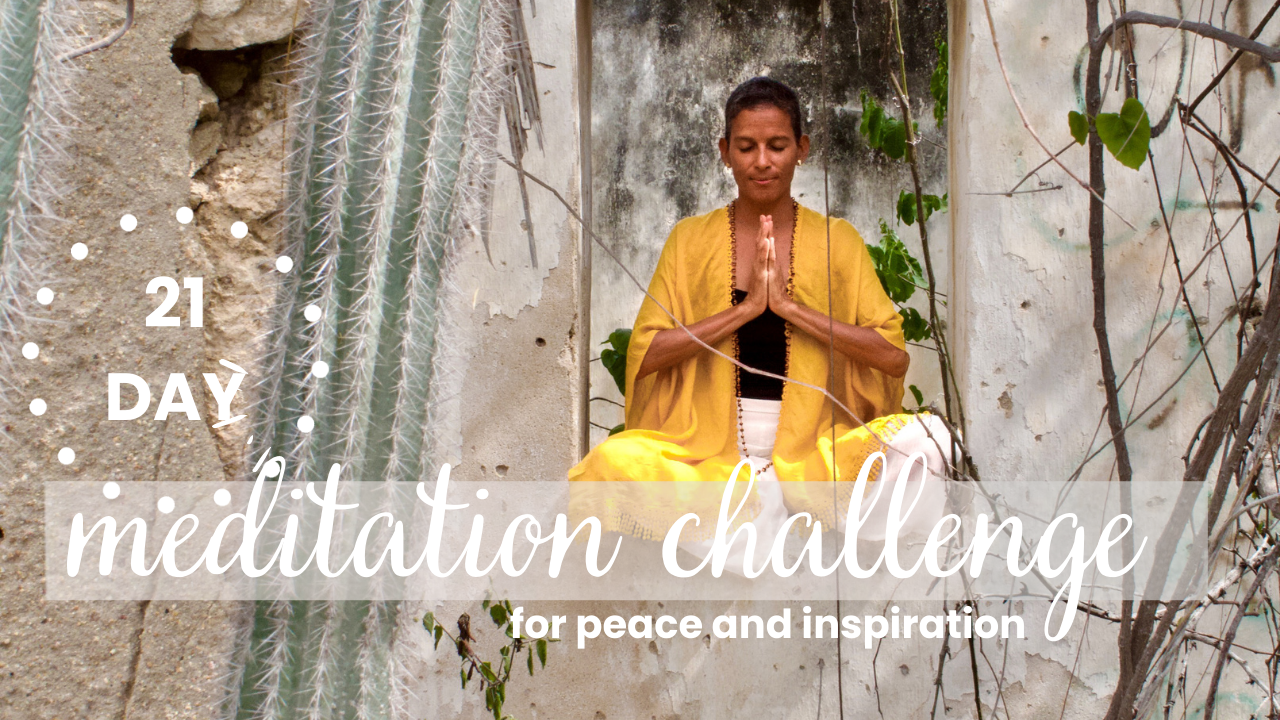 Relax Now
-
20 minute Yoga Nidra

Testimonials

" Shanti is liquid gold "

~ Sacha


" Shanti is the little buddha of Aruba "

~ Saskia Franken


" I'm in awe of how much love Shanti puts into her actions,
her whole essence is based on love."

~ Darlene Buunen


" It can be at the butterfly farm, it can be on a silent retreat, a full moon tribal night, or over an ecstatic dance, a yoga session, a random beach meditation or an Enlightenment workshop.
Shanti is one of the few examples of humans that walk the path she preaches and delivers wisdom in every situation she is into. Her events are a must attend for any person into seeking something more, something deeper, something more real "

~ Davide, Enlightenpreneur


" Shanti is an amazing human being who entered into my life at the right moment.
Each gathering she reminds us of the important things in life.
And her authenticity will open your heart into the world of spirituality and love for all beings."

~ Marlon Moorebida


"I have always found being in Shanti's presence to be nourishing and healing. Being in Shanti's presence - whether in a yoga class or silent retreat - inspires the inner stillness within to spontaneously arise and bring with it a clarity that only truth can bring and the joy of being that is our natural state. I feel privileged and grateful to know Shanti and to have the opportunity to practice presence in her company. I recommend spending time with Shanti - however short - if you would like to come home to your true nature, that of infinite peace - the peace of God."

- Caroliz Perez, psychotherapist