Kids Yoga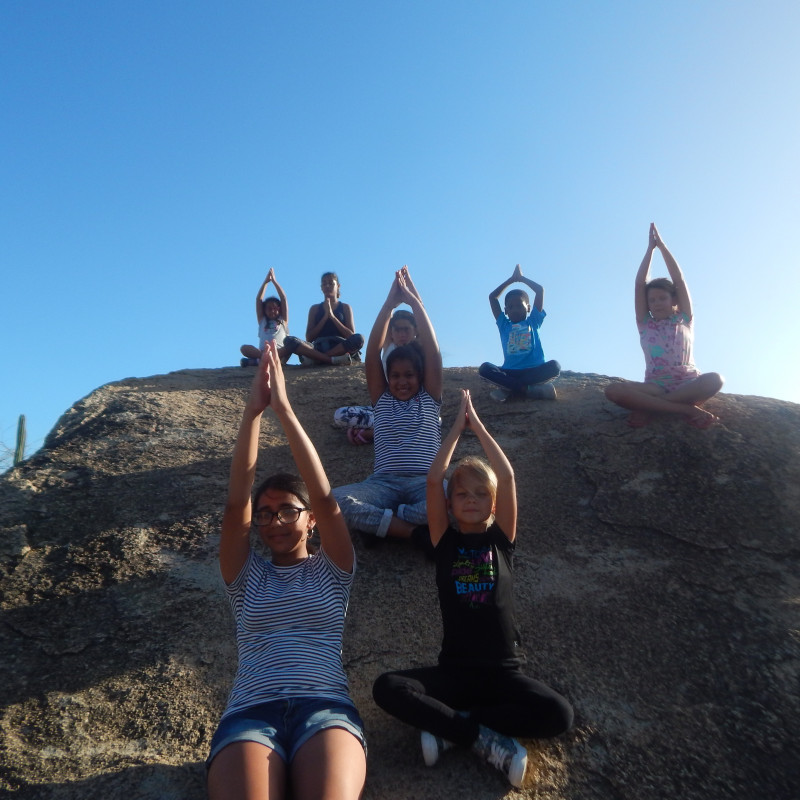 Kids are naturally drawn to the creative and playful postures of yoga.
Most postures mimic animals and nature which makes it a perfect way to learn about nature, biology and geography. The postures help to build strong and flexible bodies and at the same time helps the child to release overall stress. The kids also learn several breathing and meditation techniques for focus, inner peace and relaxation. The classes include: yoga in nature, gardening & peace projects and parent-child classes.
Benefits of Yoga for Children:
~ build strong & flexible bodies
~ learn to focus and concentrate
~ learn to calm and manage emotions
~ learn to relax physically & mentally
~ foster sense of community
~ generate self- acceptance & respect
Friday 5.00 – 6.00 pm - ages 7- 11 yrs - at Centro Quivit
Shanti is a Certified Kids Yoga Teacher and has been teaching since 2005.