About Me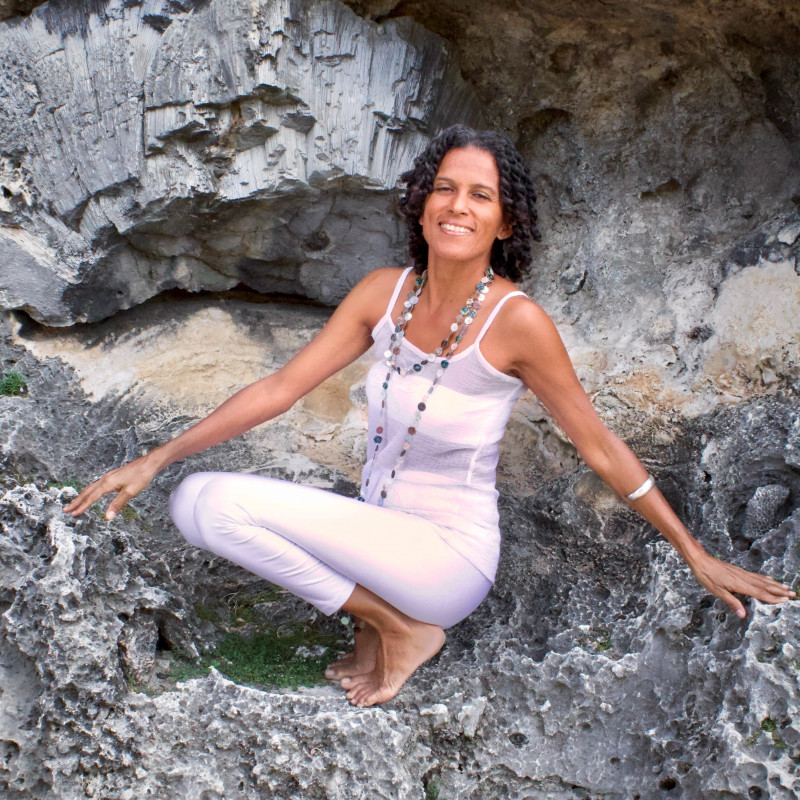 " Teaching is about passing on Light, Wisdom and Love,
like a flame lighting another. " ~ Shanti
Shanti is a well known and revered teacher of yoga and meditation on the island of Aruba.
She has been teaching full time for 20 years wholeheartedly and is dedicated to promote healing and harmony in the community.
She believes the world is a mirror of our inner state.
" as we enlighten our selves the whole world becomes a brighter place "
I consider myself an old fashioned Enlightenment seeker. Since childhood I remember playing " awareness games " and feeling strongly pulled to the natural world.
I spent most of my playtime outside and I would question the modern world affairs. In my younger adult years, intense suffering led me to spent a considerable amount of time self searching. I started exploring yoga and I was impressed with it's healing and transformational powers.
This led me to complete my first Hatha Yoga teacher training in 2002 and I have been teaching ever since. Now 20 years later I have taught over 4000 classes
and I am still loving it and growing into it. Teaching a class is about passing on Light, Wisdom and Love, like a flame lighting another, effortlessly and humbly.
I keep my flame burning with my daily meditation, plenty of time in nature, connecting with my friends and family and through building community.
I believe cultivating self mastery and liberation from worldly fixations are essential are we to lead wholly and fulfilled lives.
Let's support and uplift each other on this grand adventure called life.
from the heart,
Shanti
Mindfulness Trainer & Consultant with MMIMindful Company (2022)
200 RYA Ashtanga Vinyasa Yoga Teacher (2020)
Certified Meditation & Mindfulness Teacher (2016)
Prenatal & Postnatal Teacher ( since 2007)
Certified Yogakids Teacher (2004)
Certified Hatha Yoga Teacher (2002)
Director of former Prana Yoga & Meditation Center in Aruba ( 2013 -2017)
Mother of 2 sons
Poet, writer, flexetarian, love warrior

"Your health & inner peace are sacred and a gift to the world " ~ Shanti